Services

Birch Tree Animal Hospital offers integrated veterinary care appointments and consultations.
See
Contact Us
for more details.
Birch Tree Animal Hospital is a full service facility that offers conventional medical, surgery, and dental services in conjunction with therapies like acupuncture, manual therapies, herbs, and nutritional supplements.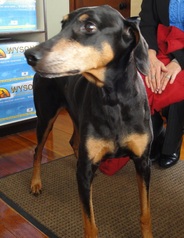 Preventive Care
Preventive health care goes beyond regular vaccinations. It includes annual wellness examinations, the use of high quality foods daily, continuous management of health issues, and daily activity. While these are general recommendations for preventive health care, it is also important to recognize that some companions have special needs that require ongoing care to prevent or reduce the negative impacts of existing health conditions. For example, dogs with osteoarthritis benefit from a weight management program along with an exercise plan, nutritional supplements, and manual therapies and acupuncture.

---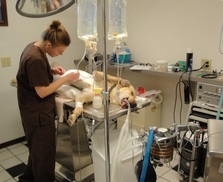 Surgery Services
Anesthesia and surgery services include neuters, spays, lump removals, and wound repairs. All patients receive a physical examination before surgery and depending on age and health condition, a complete blood count and chemistry profile may be advised. The anesthesia protocol is based on the patient's health status. Careful monitoring during anesthesia is always performed. Post-operative pain management is also an important consideration.

---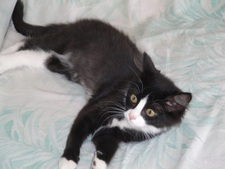 Rehabilitation Services
Rehabilitation services are offered for patients recovering from surgery, trauma, or injury and geriatric patients. Services include manual therapies, acupuncture, laser, nutritional supplements, herbs, home care planning.

---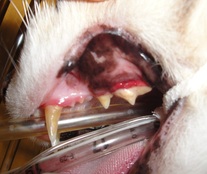 Dental Services
Regular dental care is important for optimal health. This includes annual examinations and dental cleaning under anesthesia when necessary. In addition to discomfort in the mouth, periodontal disease has been linked to other serious health problems like kidney and heart disease.

---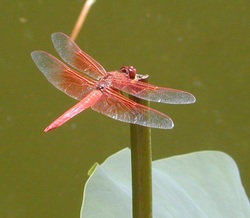 Integrative Services
In addition to standard medicine, surgery, and dentistry, use of therapies such as acupuncture, manual therapies, nutritional supplements, Western and Chinese herbs, homeopathy, laser, and clinical medicine are encouraged when appropriate. The goal is to use therapies that enhance the ability to heal while minimizing negative side-effects of drugs.

---